What to Pack for Italy in Summer
Though Italy has become a year-round destination over the past few seasons, bustling with visitors even in the historically quiet winter months, summer remains the busiest time of year to visit by far. We always try to nudge travelers towards the calmer and cooler spring and fall seasons, but book the bulk of our client trips in the months between May and September. In addition to peak crowds, this is when the country hits its peak temperatures and the mercury soars in both the cities and the countryside.
Choosing what to pack for Italy in summer requires thinking about how to protect yourself from the Mediterranean sun while still dressing modestly enough to pop into churches and other religious sites where shoulders, knees, and midriffs must be covered to enter. Light fabrics like linen and cotton will keep you cool even if you're wearing short sleeves and long pants, or you can opt for knee-length skirts or shorts and sleeveless tops and toss a feather-weight scarf or shawl into your bag to cover your shoulders on the fly. 
Here are some packing tips to help you choose the perfect summer travel wardrobe for Italy to keep you cool and comfortable.
Packing Musts for a Summer Trip to Italy
Linen or cotton loose-fitting tops and bottoms: Italians love their summer linen, and it only takes one sweltering afternoon in Rome to understand why. Leave the artificial fibers, heavy jeans and t-shirts, and form-fitting outfits for milder climes and choose light linen or cotton shirts and trousers. Button-down shirts work for men or women—women can even layer a shirt on top of a tank top to cover and uncover their shoulders as needed; palazzo pants are ideal for women while men can opt for lightweight cotton chinos or long bermuda shorts that hit the knees. Pretty summer dresses (make sure they cover your knees) are also a great option for what to pack for Italy in summer, with either short sleeves or sleeveless paired with a scarf to cover your shoulders.
A light jacket: Yes, you may find that you need a light jacket even in the summer, especially if you'll be dining al fresco or visiting higher elevations like the Dolomites. An unstructured linen blazer is ideal (and can even dress up a man's outfit for dinner at a nicer restaurant) though a lightweight denim jacket can also work.
Closed-back shoes or sandals: In Italy, Crocs are for gardening and flip-flops are for the beach, so please leave those at home. Instead, choose comfortable leather sandals with a back strap, lightweight loafers, or clean, perfectly maintained canvas lace-ups. Athletic shoes are ok for days you'll be walking a lot, but most adult Italians only wear gym shoes to the gym. Keep in mind that the combination of heat and walking may make your feet swell a bit, so opt for a roomy fit and make sure you have broken your shoes in well before your trip!
White or light colors: Opt for lighter colors for your clothing that will reflect the sun's heat rather than draw it in when choosing what to pack for Italy in summer. White is actually a great shade for travel, because you can spot-clean or simply launder with bleach to get rid of travel stains and grime without having to worry about ruining a color. Otherwise, fashionable pastels, sandy neutrals from sand to dove, or light prints that can hide spots or dirt are great options. Italians love black, but come summer, light colors reappear on the streets.
Beachwear: Even if you're not visiting the coast, you may have hotels with pools (or decide to make an unplanned break for the seaside for the day during your trip). Pack a swimsuit (every woman in Italy wears a bikini, from 8 months to 108, so go ahead and try a two-piece), a beach coverup (it is considered in bad taste to wander around in a swimsuit without a coverup if you are not actually poolside or at your beach lounger), and flip flops (for the pool or beach only!).
A light scarf or wrap: A light scarf or shawl is ideal as a cover-up if you are wearing a sleeveless top and want to pop into a church (or the Vatican Museums; the Sistine Chapel inside is a sacred site). It can also keep you warm in chilly churches, air-conditioned museums, or at an alfresco dinner.
Sun protection: Do not underestimate the Mediterranean sun! In addition to sunblock, bring a great pair of shades (sunglasses are also a fun accessory to add some style to your outfit) and a foldable sunhat.
Optional Summer Wear for Italy
Italy is hot from north to south in summer, but the climate in the Dolomite peaks and the beaches of Sardinia do vary. Depending on the specific destinations on your itinerary, you may want to pack the following:
Hiking gear: If you're hitting the trails in Italy, you'll need sturdy hiking boots or trail shoes, hiking pants or shorts, and a windbreaker. As well as water and sun protection, of course!  
Resort wear: Skipping the historic cities and heading straight to Positano or Capri for a week? Then you can probably get by with shorts, sundresses, sleeveless tops, and other resort wear. The only exception would be if you are hiking the Path of the Gods (you'll need solid hiking gear) or spending a day in Naples or Amalfi, both of which have landmark churches that require covered shoulders and knees. 
A travel clothesline: You are going to need to do laundry pretty often in summer, when your clothing can get soaked in sweat after a few hours. Pack a travel clothesline to string across your hotel bathroom and dry lightweight items that you can rinse out in your sink.
Client Testimonials
"We had a wonderful trip! We did so many amazing things and experienced many wonderful places yet never felt like..."
"We thank you so much for all you gave us, guided us to, arranged for, and detailed for us. Not..."
"We are in love with Venice and the Dolomites. The ski adventure was amazing and beyond anything we could have..."
"Absolutely everything that you planned went off without a hitch. Every tour, every restaurant, every train and activity came through..."
"Thank you again from all three of us for your help in planning such a delightful trip. I know that..."
"Madeline carefully planned a fabulous, personalized 19 day itinerary (Lake Garda, Dolomites, N/S Tuscany, Rome) that enabled us to be..."
Read More Client Testimonials
Italy Advice & Tips In Your Inbox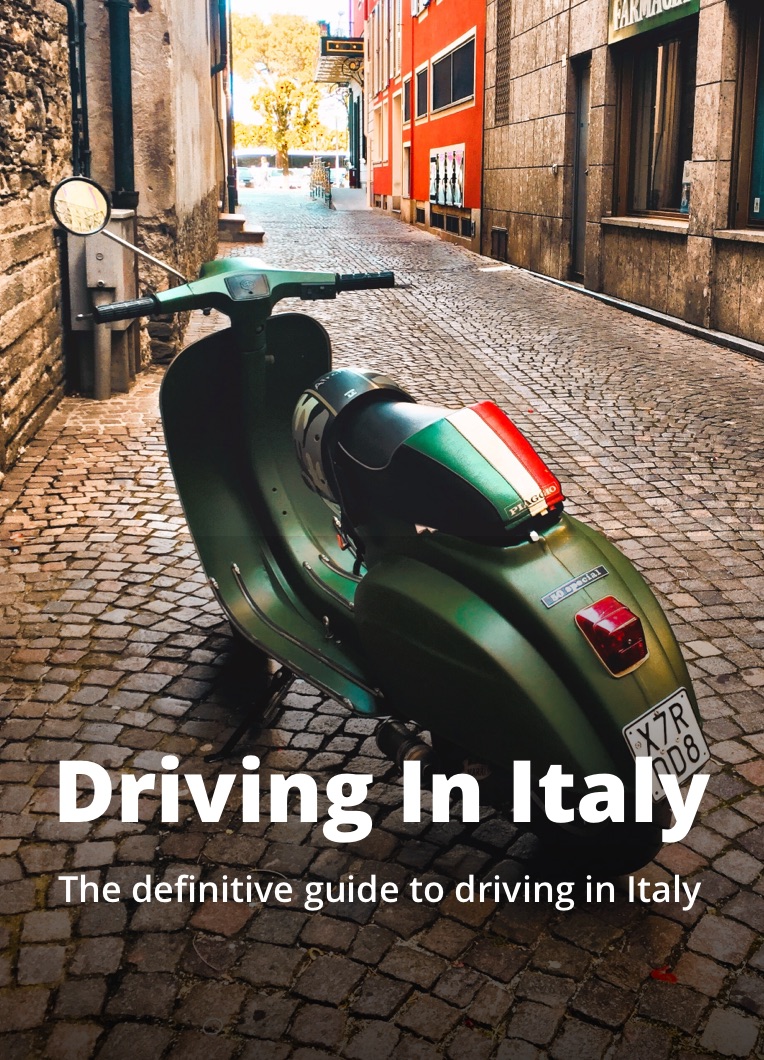 Italy Advice & Tips In Your Inbox
Join our mailing list to get the free Driving In Italy eBook
Going Somewhere Other Than Italy?
Check out the Travel Expert Network where you'll find Certified Travel Experts™ like us ready to plan custom bucket trips for you all over the world!

Visit the Travel Expert Network →
Free Driving In Italy eBook