How We Create Your Italy Custom Vacation
When you hire us for Gold or Platinum Travel Planning, we follow a 5-step travel planning process in order to create the Italy trip that is the best fit for you and your travel companions. This process has been honed over more than a decade, and we've followed it over and over again to create hundreds of personalized Italy itineraries over the years.
In order to create your Italy custom vacation, we need to know about you! So before we can even start with Step 1, we start with questions for you.
We want to know how many people will be traveling, ages, interests, and anything you think we should know in order to make the best recommendations.
Tell us how much time you have, and whether you have a budget (we'll work within your budget).
Describe a perfect day as you envision it on this trip.
Let us know whether you've been to Italy before. (If so, when did you go and what did you see. If not, have you been abroad before).
We want to know whether you have any must-visit places or experiences that you want to include on this trip. These may be as specific as "visit the Colosseum in Rome" or as general as "sit by the Mediterranean Sea with a glass of wine, watching the sunset".
Step 1: The Overall Itinerary
The first step to creating your Italy custom vacation is to put together the overall itinerary. Based on your feedback to our set of initial questions, we'll send you recommendations for destinations and activities we think you'll love. We can also help with questions such as "should I go to the Amalfi Coast or the Cinque Terre?" or "which would be a better fit for us, Lake Como or Lake Garda?".
This is the most time-consuming part of the process, but it's important to get it right. At this stage, you'll tell us what you definitely want to do, what you'd like to do if it fits, and what you'll save for the next trip.
Based on your feedback, we'll create an Italy itinerary that:
includes all of your "must-dos" (although here, depending on the amount of time you have, you may need to decide what not to do); and
is a realistic pace (we'll tell you if it's not!); and
works from a geographic standpoint, so you're not zigzagging around the country; and
is a good balance (for example big city -> countryside -> small city -> seaside is a great balance. Big city -> big city -> big city can be tiring); and
works for you logistically. For example, if you don't want to drive in Italy, we've taken that into consideration.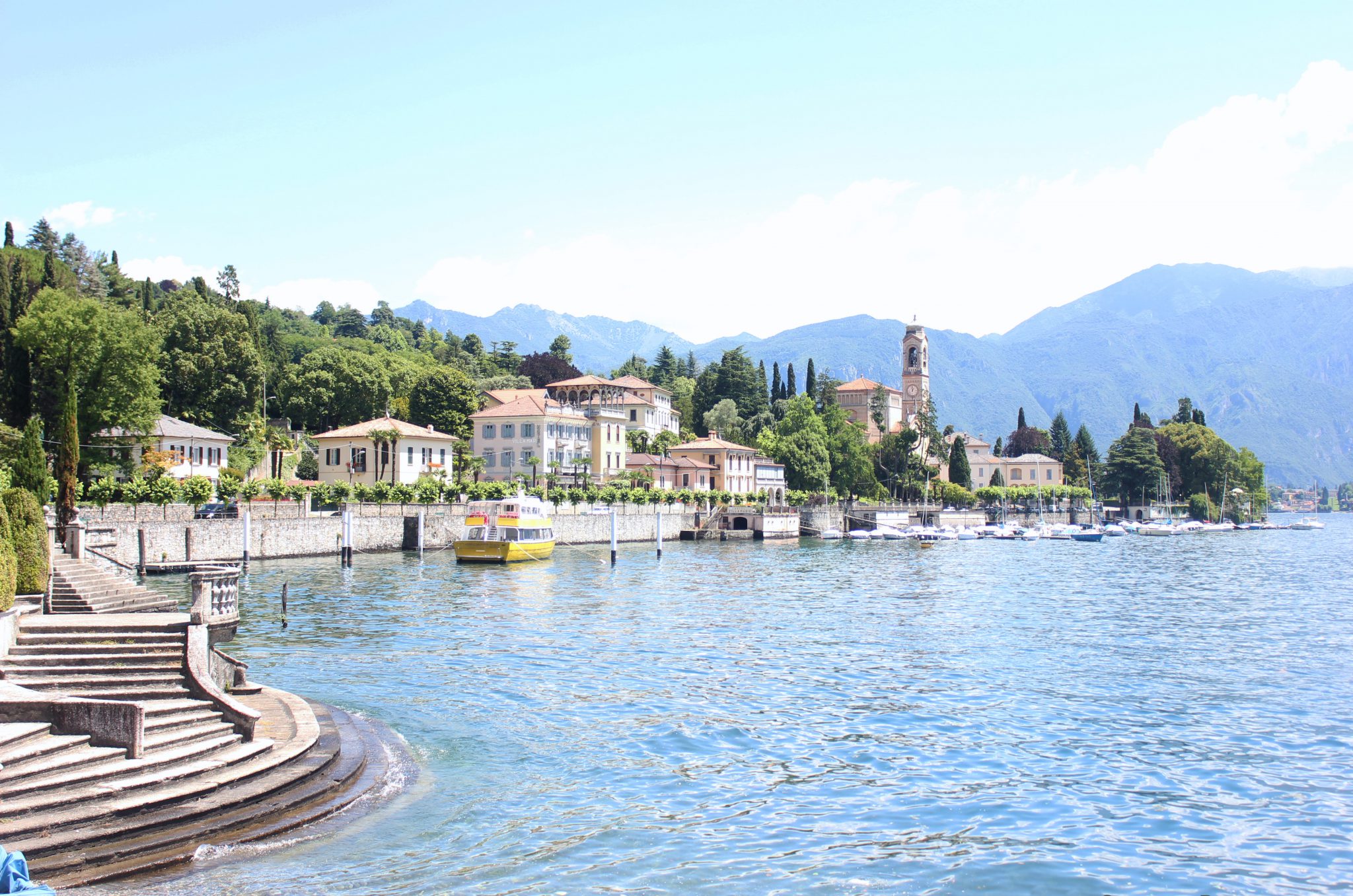 Step 2: Accommodations
After the overall itinerary is perfect, we move to the next step of creating your Italy custom vacation: booking accommodations! We are happy to recommend hotels or apartments or farmhouses or even Airbnbs if that's your preference. Italy Beyond the Obvious can also book Virtuoso properties. We have relationships with many high-end hotels and can provide VIP services to travelers.
But, we can't move to this step until specific dates are confirmed and flights are booked.
Here too, we want to know about your preferences. Tell us whether you like big hotels, small hotels, boutique hotels, B&Bs, apartments or farmhouses. We'd like to know whether you need or prefer amenities such as an onsite restaurant or bar or gym or pool. Maybe you'd love views, a balcony, a sitting area, or a suite. We'll talk to you about the pros and cons of renting an apartment if you'd like, and we'll describe the differences between an apartment and an aparthotel; between a B&B and a guesthouse and a pensione; or between a villa and a countryside farmhouse.
We'll do our best to find the best room combinations for your family or group. Maybe you have kids who can't share a bed but don't want to sleep on a pullout sofa. Or maybe a good breakfast or lots of bathroom counter space are important to you. Whatever it is, let us know!
Then, we'll send you specific recommendations for accommodations that:
meet your preferences, and
are within your budget, and
are in excellent central locations, and
have availability for your specific dates
You have the final say, but we book, check all details, and make sure everything gets done!
Step 3: Guides, Tours, and Activities
After accommodations are booked, the next step in creating your Italy custom vacation is activities! During Step 1, we identified the highlights of your trip so we know for example, that you are going to visit the Vatican Museums in Rome and that you'd like to do a cooking class. But here's where we delve into the details.
We want to know whether you'd like that Vatican tour to be with a private guide, or whether you'd prefer joining a small group tour. Or maybe you want to splurge and do VIP behind-the-scenes tour led by a curator of the Vatican Museums. On the other hand, maybe you just want us to buy you skip the line tickets and you'll be fine renting a headset.
And for that cooking class: we want to know whether you'd like to participate in a serious class with a professional who is dressed in chef whites; or whether you'd prefer cooking with an Italian grandmother in her kitchen. Maybe you'd love a cooking class that begins with a trip to the market, or maybe you're looking for less hands-on cooking, and more eating. Maybe you're with kids who really just want to make pizza and gelato.
We also understand that some days may be more flexible in terms of activities. On the days you're in the countryside, for example, you may just want to hang out by the pool. But, if you decide you'd like to venture out and explore, we'll put together the logistics for a countryside itinerary, and include recommended towns or wineries you can visit with no advance booking.
For each and every activity, we'll work with you to recommend (and then book) tours and activities that meet your preferences, budget, and travel pace. Then we'll make the bookings.
Step 4: Logistics
Logistics in Italy trip can make or break the trip. Trains are fantastic but they don't go everywhere. Renting a car is fabulous in the countryside and should be avoided at all costs in Italian cities. Taxis in Rome may try to swindle you, and are almost impossible to book in the mornings. Private drivers can cost an arm and a leg. Most of the time, things run more or less on time, but there are not infrequent strikes. Walking around most cities and towns is wonderful, except Venice is a labyrinth and Rome is built on seven hills.
So, the logistics of your trip are really important, but everything flows smoothly you shouldn't notice them.
Back when we asked you all those questions about your preferences, we discover whether you were okay to rent a car if it makes sense. Download our free Driving in Italy ebook if you don't already have it. We also ask about trains, boats, and private drivers. We find out how much walking you can do, and whether you'll be traveling light.
During this step in creating your Italy custom vacation, we buy your train tickets, book your rental car, and send you quotes for that Tuscany driver. We also figure out boat schedules and book airport transfers.
Step 5: Food and restaurants
The last step in creating your Italy custom vacation is food! Many people we work with want to discuss food throughout the entire planning process, because it's an important part of the trip. And that is absolutely no problem, but if we try to make restaurant reservations earlier than about a month in advance, many places will tell us to call back later.
Here too, we want to know whether you have preferences or allergies. Gluten-free? No problem. Vegetarian or vegan? No problem. We'll set your expectations about dinner time in Italy and food rules in general.
We'll book:
Michelin-star restaurants
special occasion restaurants
casual trattorias (trattorie in Italian)
a pizza place
We always recommend having a dinner reservation that you can cancel rather than not have a reservation and wandering around hungry at dinner time in high season.
And finally…
Before departure, we'll send you our pre-trip checklist. This has advice and information on travel insurance, phrase books, technology, packing, plugging things in, tipping, driving in Italy, doing laundry, and more.
You'll depart for Italy as an independent traveler, but with a completely personalized Italy custom vacation. Information about all hotels, activities, logistics, and restaurants will be in your written itinerary, at your fingertips while you're on the road. All you'll need to do is relax and enjoy. Contact us to start the conversation!
Sample Italy Itinerary – Our App Video