What to Pack for Italy in Spring
Spring brings a dramatic uptick in Italy trips after the relatively quiet winter months, and it's one of the best seasons to visit Il Bel Paese. From March through May, Italian cities, towns, and even coastal resorts (beginning from Easter) come out of their off-season slumber and greet the first visitors of the season with refreshed enthusiasm and new coats of paint. The crowds and heat haven't hit their summer peak yet, but the worst of the winter weather has passed, and days get longer and warmer with each passing week.
If you're planning an Italy trip in spring, you'll need to pack for more unpredictable weather than winter or summer with lots of flexibility to change up your outfit when sudden rainstorms roll in or when the temps swing wildly between cool mornings and evenings and warm midday hours. Well-coordinated layers are the key to staying comfortable no matter what Mother Nature throws at you, so stuff your suitcase with mix-and-match separates that can be added on and peeled off again during your days of sightseeing.
Here are some suggestions for what to pack for Italy in spring so you don't get caught unprepared for an Italian spring!
What to Wear in Italy in Spring
Jacket or blazer: The weather gets steadily warmer and drier through the spring, so if you are visiting in March or April, you'll need a medium-weight, water-resistant outer layer. Trench coats for women and blazer-cut jackets for men are great options to ward off the weather while still looking stylish. By late April and through May, the days are generally balmy with less precipitation so you can opt for lighter outerwear. Leather, suede, or denim jackets; spring-weight cotton blazers; or even a simple cashmere wrap or scarf is often enough for the cooler hours of the day.
Water-resistant shoes: The chances of a sudden shower are pretty high in the spring, and the last thing you want to do is spend the day in wet shoes. If you're wondering what to pack for Italy in spring, opt for leather loafers or ankle boots, or even leather athletic shoes (Italians do wear sneakers, but they are impeccably clean and emphasize style rather than performance) and save your sandals and canvas gym shoes for a summer trip.
Layering tops: Your tops will be your secret weapon for the most flexible outfits. Pack a range of simple fitted t-shirts, button-down shirts, and cotton sweaters or blazers and pair them depending on each day's forecast. For summer-like temps, head out with a t-shirt (and a sweater or jacket just in case); on cooler days, top your tee with a button-down and/or sweater plus your outerwear jacket or blazer and add and subtract separates to carry you seamlessly through a day of sightseeing into an evening aperitivo and dinner.
A range of bottoms: Jeans (always clean and in the latest cut) are an all-weather option, but in spring you can also opt for medium-weight cotton trousers and, for women, skirts. Women can also toss in a pair of leggings to layer under lighter trousers or skirts for extra warmth if a cold front comes through.
Pashmina wrap: This is an all-season tip for Italy and not just a suggestion for what to pack for Italy in spring. A large scarf or shawl can guard against chilly churches and museums or keep you comfy during an alfresco dinner, plus it can double as a cover-up if you forget the church dress code and accidentally wear a sleeveless top to a church.
Umbrella and sun protection: Yes, you'll need both in the spring! Tuck a collapsible travel umbrella in your bag for when the dark clouds roll in unexpectedly (leave your full-sized umbrella at home, as you won't be able to bring it into museums and you will likely forget it at a restaurant umbrella stand within your first few days of travel), but also be sure to have sunglasses and sun block in your bag for those first warm Mediterranean days of the year.
Optional Spring Wear for Italy
Spring weather in Italy also varies widely depending on where you're headed in the country. There may be skiers on the Dolomite slopes and bathers on Puglia's beaches during the same weekend in April, so keep in mind the specific microclimates for the destinations on your itinerary when planning what to pack for Italy in spring.
Winter clothing: If you're headed to the Dolomites (whether or not you plan on skiing), you'll need winter gear through the month of April (and often late into May). Bring a winter coat, heavy tops and bottoms, warm and waterproof shoes, and cold-weather accessories like a hat, gloves, and scarf. 
Beach gear: Alternatively, if your plans include southern Italy (the Amalfi Coast, Puglia, and Sicily, for example) you may get lucky with summer-like temps while there and will want to bring gear for the beach. Tuck a swimsuit, coverup, and flip-flops into your bag, just in case, and double down on sun protection with sunglasses, sunblock, and a hat.  
A travel clothesline: If you get caught in the rain (or decide to take a dip in the sea), you'll need to dry out your clothes. A travel clothesline that you can string across your hotel bathroom is a great idea in the spring.
Client Testimonials
"We had a wonderful trip! We did so many amazing things and experienced many wonderful places yet never felt like..."
"We thank you so much for all you gave us, guided us to, arranged for, and detailed for us. Not..."
"We are in love with Venice and the Dolomites. The ski adventure was amazing and beyond anything we could have..."
"Absolutely everything that you planned went off without a hitch. Every tour, every restaurant, every train and activity came through..."
"Thank you again from all three of us for your help in planning such a delightful trip. I know that..."
"Madeline carefully planned a fabulous, personalized 19 day itinerary (Lake Garda, Dolomites, N/S Tuscany, Rome) that enabled us to be..."
Read More Client Testimonials
Italy Advice & Tips In Your Inbox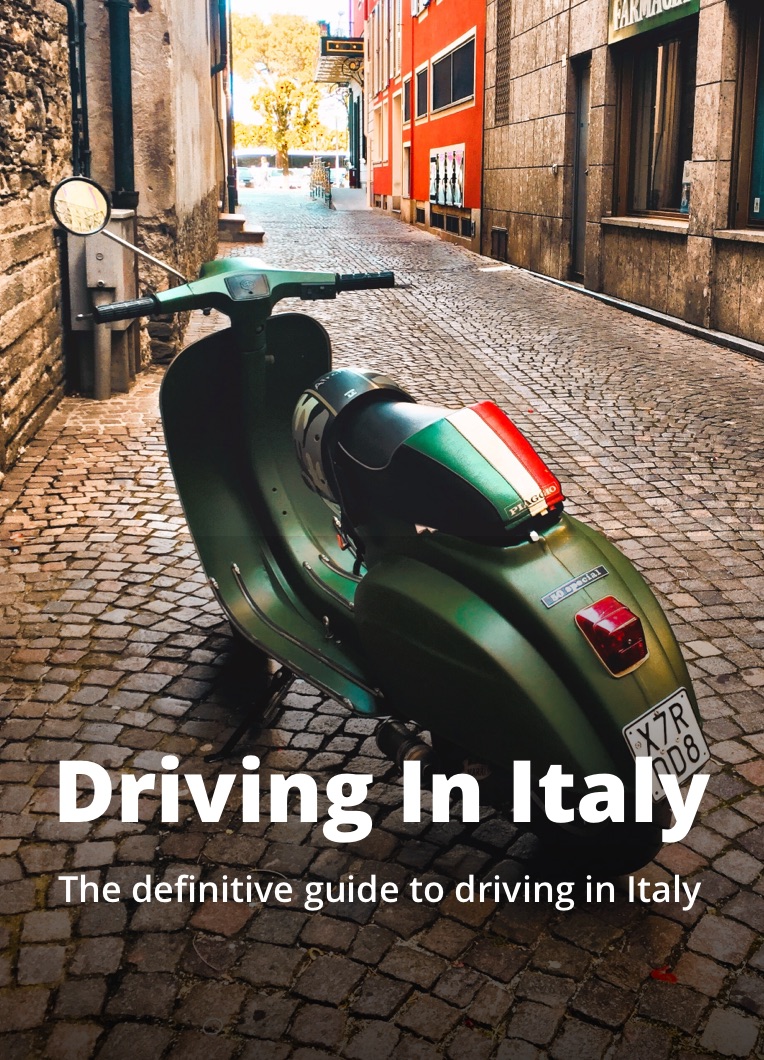 Italy Advice & Tips In Your Inbox
Join our mailing list to get the free Driving In Italy eBook
Going Somewhere Other Than Italy?
Check out the Travel Expert Network where you'll find Certified Travel Experts™ like us ready to plan custom bucket trips for you all over the world!

Visit the Travel Expert Network →
Free Driving In Italy eBook