Top Italy Trip Questions: 60 FAQs We Answer
At Italy Beyond the Obvious, we've been creating custom itineraries for independent travelers for over a decade. In order to give the best advice to our travelers, we start by asking a few questions. But during our five-step trip planning process, we also answer many Italy trip questions that clients have for us about their trip specifically and Italy travel in general.
Below are the top 10 most common Italy trip questions we receive in each of six categories, listed in no particular order. Please note that these are only the questions, not the answers. The answers to these questions vary based on the traveler: their interests, priorities, travel companions, budget, time of year, energy levels, specific Italy destination, and more. There are a couple of exceptions; for those, I've included the answers below.
Italy trip questions: overall itinerary
Where should I go and what should I do?
How long should I stay in each place?
Would I enjoy X more or Y more? (Amalfi Coast vs Cinque Terre; Lake Como vs. Lake Garda; Sicily vs. anywhere; etc.)
I've heard that X is a great off-the-beaten-path destination, is that true?
How much can I realistically do in X number of days?
Is my budget okay given what I want to see and do?
What itinerary would work best for the ages and interests of our specific group?
What's are some great off-the-beaten-path destinations in high season?
When is the best time of year to go to Italy, given X? (weather, crowds, specific activity I want to do, etc)
Here's the list of things I want to see and do – can I do all of this in the amount of time I have?
Italy trip questions: accommodations
What should I budget for a hotel in Rome / Florence / Venice?
Would a villa in the countryside work for my trip?
What do I need to know about staying in an apartment in Italy?
What's the best type of accommodation for families?
Can you book me an Airbnb?
Can you book me a room with a sitting area / a view / a balcony?
Do the rates include breakfast and taxes?
How good is the Wi-Fi at my hotel / B&B / etc and is it free?
Can we book a family room / interconnecting rooms?
Can we book a room for X number of people but have additional people crash on the floor [answer: no]
Italy trip questions: guides, tours, and activities
Do I need skip the line tickets, and if so, can you buy them for us?
Is it worth it to have a private guide?
Can we do a hike with the following criteria? [location, distance, difficulty, amount of shade, views]
Can we do a bike ride with the following criteria? [see above]
How much does X activity cost?
Which activities can we do on our own and which are best with a tour or guide?
Which activities need to be booked in advance, and which ones can we decide on once we're there?
Can you recommend VIP experiences? [answer: yes]
Do I need to tip the guide?
Italy trip questions: logistics
How do I get from A to B?
Should I rent a car?
Does the train go from A to B?
Which airports should I fly into and out of?
What's the best way to get to and from the airport, and how much does it cost?
Should I get first or second class train tickets?
Do I need an international driver's license?
How do I get from my hotel to X [dinner, guide meeting point, museum, etc]?
How do I get a taxi?
Does Uber work in Italy?
Italy trip questions: food
How do I avoid tourist trap restaurants?
Can Italy accommodate a restricted [gluten-free / vegan / vegetarian / other] diet?
Does my hotel include breakfast?
What time do places open for lunch?
Do I really have to wait until 8 PM to eat dinner?
Do I have to order a first course and a second course at restaurants? [answer: no]
Can you give me a list of local and seasonal specialties to try?
Do I need to tip at restaurants?
Can I drink the tap water in Italy?
Do I really need advance dinner reservations or can I just wander around and find somewhere to eat?
Italy trip questions: general
What's the best way to get money while I'm in Italy?
What's your packing advice for clothing?
I know knees are supposed to be covered when entering churches, but what about shorts or skirts that hit right at the knee – are those okay?
Do I need to watch out for pickpockets in X city?
Where can I do laundry on my trip?
How can I use my cell phone on my trip?
Should I bring power adapters to plug things in? [answer: yes]
Is travel insurance necessary?
Do people speak English, or will I need a phrasebook?
Do you have questions about your trip to Italy that aren't covered here? Learn more about our trip planning services, where we aim to answer all our clients' queries about how to make their trip to Italy unforgettable!
Client Testimonials
"We had a wonderful trip! We did so many amazing things and experienced many wonderful places yet never felt like..."
"We thank you so much for all you gave us, guided us to, arranged for, and detailed for us. Not..."
"We are in love with Venice and the Dolomites. The ski adventure was amazing and beyond anything we could have..."
"Absolutely everything that you planned went off without a hitch. Every tour, every restaurant, every train and activity came through..."
"Thank you again from all three of us for your help in planning such a delightful trip. I know that..."
"Madeline carefully planned a fabulous, personalized 19 day itinerary (Lake Garda, Dolomites, N/S Tuscany, Rome) that enabled us to be..."
Read More Client Testimonials
Italy Advice & Tips In Your Inbox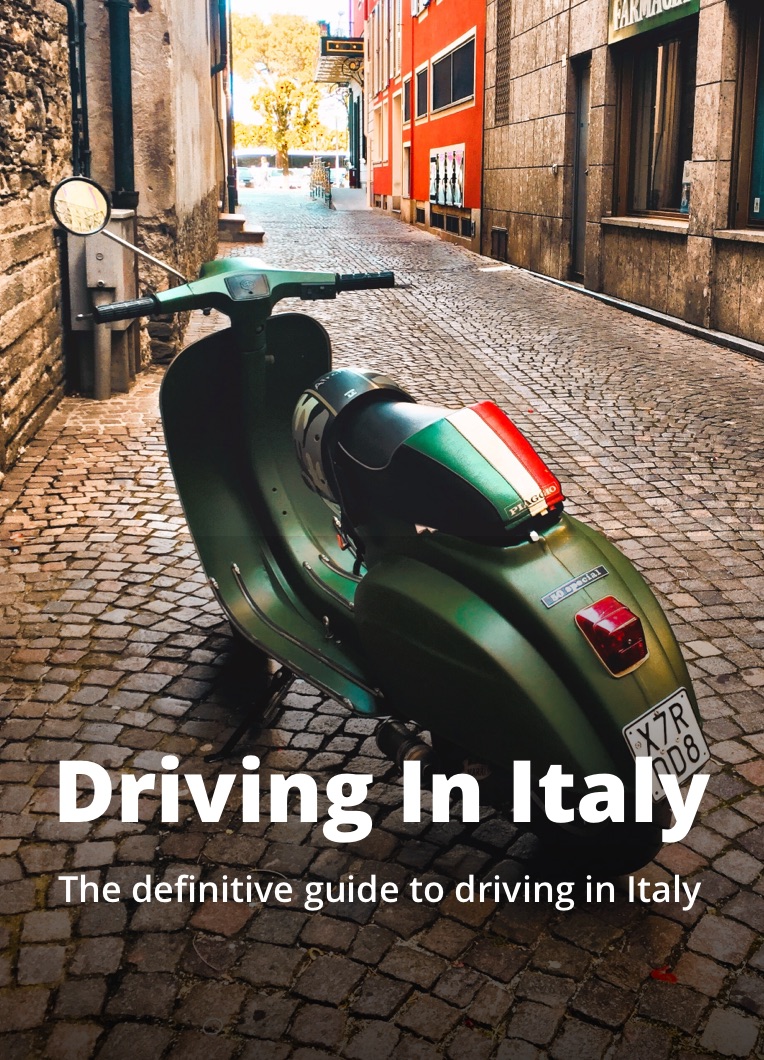 Italy Advice & Tips In Your Inbox
Join our mailing list to get the free Driving In Italy eBook
Going Somewhere Other Than Italy?
Check out the Travel Expert Network where you'll find Certified Travel Experts™ like us ready to plan custom bucket trips for you all over the world!

Visit the Travel Expert Network →
Free Driving In Italy eBook