What to budget for an Italy trip
"What should we budget for 2 people for 12 days in Italy – is $10,000 enough?" asked new clients recently.
After talking to them about their interests, we discussed a few possible Italy itineraries I thought they'd like, and the costs of each. They wanted to focus on culture and the north, and loved the balance of the Tuscan countryside + coast, the foodie culture of Emilia-Romagna, and the dramatic scenery and adventure in the Dolomites. Even though their budget had to include flights from New York, the answer to their question turned out to be yes: $10,000 was going to be enough, but they would have to budget pretty tightly. Because they were traveling in June, we assumed round-trip airfare would be $2,500, and that turned out to be correct. Keep reading to see how we allocated the remaining $7,500 – or 5,700 Euros – across the rest of the trip.
Accommodation: Urban vs. Rural They ideally didn't want to stay in cities, and preferred a farmhouse experience rather than a five-star countryside resort.  An Italian farmhouse or agriturismo costs (on average and to generalize) about half of what a city hotel costs, but requires a car, so we discussed the pros and cons of city vs countryside and they decided on the latter. A realistic goal for very comfortable but not 5-star countryside accommodation in high season was €200/night. As a per-night average, the accommodation we ended up booking was right on budget, but they decided to spend a little more in the Dolomites and balance that out by spending a little less in Emilia-Romagna.
Transportation They decided that with 12 full days mostly in the countryside, since they were really interested in delving into local culture and finding out-of-the way hikes, markets, and towns, they needed to rent a car for the entire trip. They saved a couple hundred Euros on car rental because they could rent a stick shift and didn't require an automatic transmission. For the car rental, tolls and gas we budgeted €1,000 for the trip, which is probably a little conservative.
Guides / Attractions They definitely wanted a few local guides to show them around and give them a flavor of a new place, but they didn't want a guide every day. There were a few expensive experiences they wanted to book, like paragliding in the Dolomites and seeing the Verona Opera, so for this category we budgeted €1,000.
Food They considered themselves foodies but were not interested in Michelin-starred restaurants, or any place that offered courses with  colored foam or threads of wispy sugar. They wanted to eat market food and street food and anything local, and not miss out on truffles or good wine. They certainly wanted to be able to order fish or wild boar or a local special in a couple nice restaurants. Their food budget had to include lots of coffee and gelato in addition to meals for lunch and dinner. Since all their hotels included breakfast, a realistic per-day average food budget for the two of them was €100.
Their budget: summary
Accommodation: €2,400
Transportation: €1,000
Attractions: €1,000
Food: €1,200
Total: €5,600 or about $7,300
They are going to have a fantastic trip: they'll have the freedom and independence of a car in the Italian countryside, with local guides to put everything in context and add depth; they'll enjoy seaside and countryside and mountain scenery including some amazing hikes; they'll see castles, walk on the beach, visit a parmesan factory, go paragliding and eat very well. And the whole trip will cost them about ten thousand dollars. Luckily, they said they don't like shopping.
Client Testimonials
"We had a wonderful trip! We did so many amazing things and experienced many wonderful places yet never felt like..."
"We thank you so much for all you gave us, guided us to, arranged for, and detailed for us. Not..."
"We are in love with Venice and the Dolomites. The ski adventure was amazing and beyond anything we could have..."
"Absolutely everything that you planned went off without a hitch. Every tour, every restaurant, every train and activity came through..."
"Thank you again from all three of us for your help in planning such a delightful trip. I know that..."
"Madeline carefully planned a fabulous, personalized 19 day itinerary (Lake Garda, Dolomites, N/S Tuscany, Rome) that enabled us to be..."
Read More Client Testimonials
Italy Advice & Tips In Your Inbox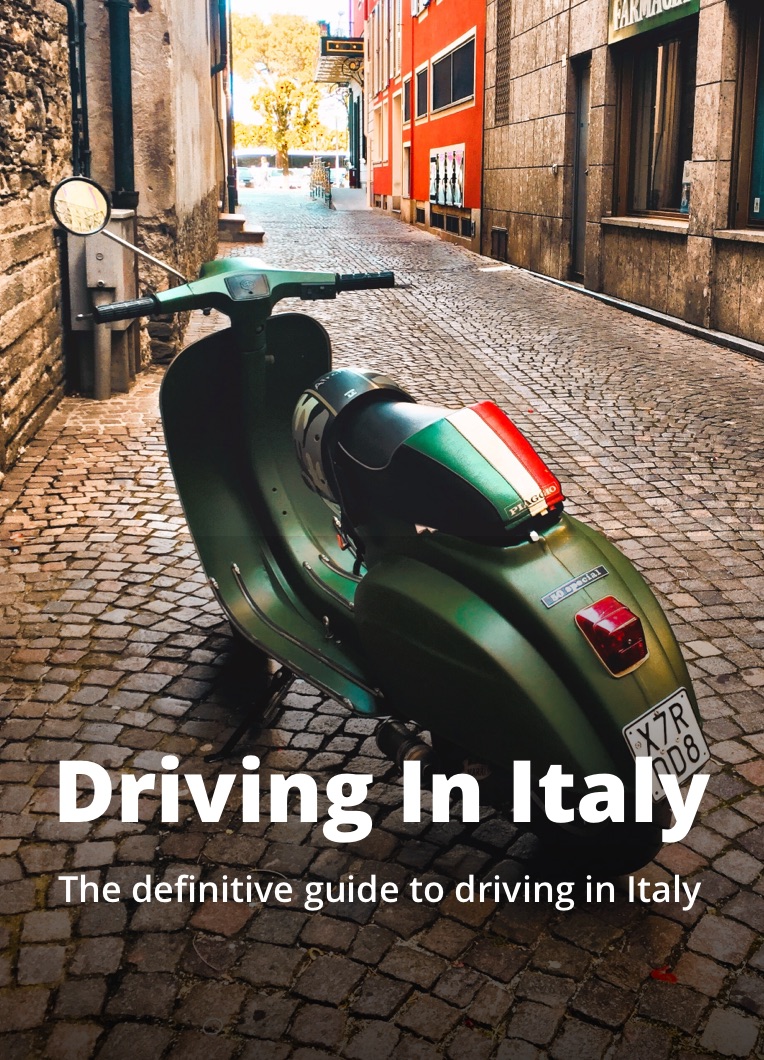 Italy Advice & Tips In Your Inbox
Join our mailing list to get the free Driving In Italy eBook
Going Somewhere Other Than Italy?
Check out the Travel Expert Network where you'll find Certified Travel Experts™ like us ready to plan custom bucket trips for you all over the world!

Visit the Travel Expert Network →
Free Driving In Italy eBook