What to do on Ischia island
The island of Capri is pretty well-known. But less well-known to foreign tourists is the island of Ischia, less than an hour by boat from Naples, and equally worthwhile. Take my recommendations below for what to do on Ischia island.
Natural Hot Springs
Ischia island is, of course, wonderful in the summer because of its sandy beaches. However, the island is actually famous for its natural hot springs, which bubble up around the rocks. This means that the Island of Ischia is a wonderful place to visit in the cooler months.
What to eat on Ischia Island
Go to Ischia anytime for good food: fish, of course. But we recommend also sampling the local dish coniglio all'ischitana.  This very unique dish is made with rabbits bred in a ditch (!). Don't forget to sample the local wine and honey as well.
Learn about Ischia's History
Like most places in Italy, Ischia has a rich history which dates back to the Greeks in the 7th century B.C. When you're done at the beach, or to learn about Ischia's long history, visit:
the Archaeological museum, which among other artifacts houses the famous Nestor's Cup from Homer's Illiad
the Sea Museum to see old nautical instruments, fishing equipment, and models of boats
the Farmer's Museum to see original farming equipment
the whitewashed Church of the Soccorso for the spectacular views
the Sanctuary of Santa Restituita built 1000 years ago
the Castello Aragonese. This castle, which was built to protect the island from pirates, is accessible by crossing a short bridge from Ischia Porto. The castle inspired 16th-century author Ludovico Ariosto to write the famous poem Orlando Furioso, included in the Italian high school curriculum to this day.
Getting around Ischia Island
Ischia is small enough to easily explore in a few days, but big enough that you can't do it on foot. Note that traffic can be heavy, and the roads are narrow and winding. In addition, parking can be a challenge, so we rented a couple scooters to get around. After we figured out how to operate them, the scooters ended up being a fun solution. (Although the guy renting them to us had no qualms about handing over the keys with very little instruction).
Photo by Sanjay
Client Testimonials
"We had a wonderful trip! We did so many amazing things and experienced many wonderful places yet never felt like..."
"We thank you so much for all you gave us, guided us to, arranged for, and detailed for us. Not..."
"We are in love with Venice and the Dolomites. The ski adventure was amazing and beyond anything we could have..."
"Absolutely everything that you planned went off without a hitch. Every tour, every restaurant, every train and activity came through..."
"Thank you again from all three of us for your help in planning such a delightful trip. I know that..."
"Madeline carefully planned a fabulous, personalized 19 day itinerary (Lake Garda, Dolomites, N/S Tuscany, Rome) that enabled us to be..."
Read More Client Testimonials
Italy Advice & Tips In Your Inbox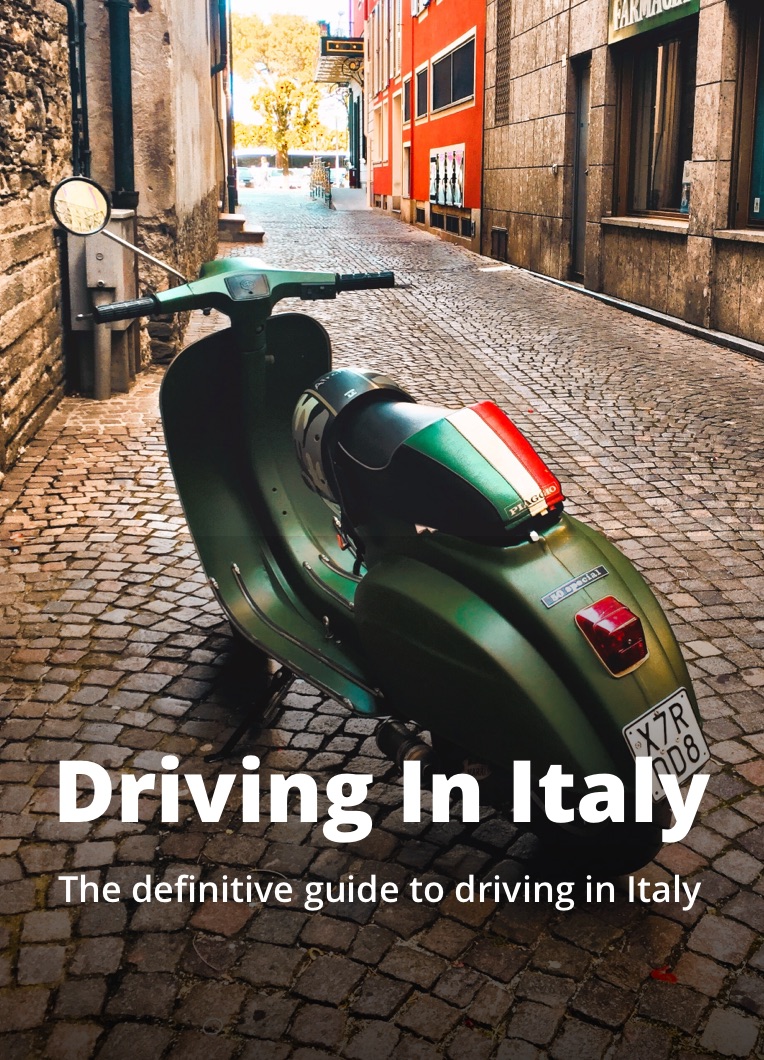 Italy Advice & Tips In Your Inbox
Join our mailing list to get the free Driving In Italy eBook
Going Somewhere Other Than Italy?
Check out the Travel Expert Network where you'll find Certified Travel Experts™ like us ready to plan custom bucket trips for you all over the world!

Visit the Travel Expert Network →
Free Driving In Italy eBook