Food Budgeting Strategies for Italy
Unless you've booked a self-catering villa or apartment in Italy, you'll be eating out a lot during your trip. The cost of restaurant meals can add up fast (and outside of large cities, there aren't a lot of "fast food" or "street food" options aside from pizza by the slice), which can be a challenge if you are traveling on a strict budget or with a large family group and don't have any ideas for food budgeting in Italy. If you'd like to keep your dining expenditures under control but still enjoy plenty of
leisurely meals out in local restaurants and trattorias
, here are a few tips I've shared over the years with travelers to Italy who are looking forward to experiencing Italy's iconic cuisine but don't want to break the bank.
Make sure all your hotels include breakfast in the room rate, and ask for details about the breakfast. Many hotels include a vast buffet breakfast where you can have a filling breakfast to get you through to lunch without hunger pangs. Some, however, will just offer a croissant and cappuccino ("Italian breakfast", which is true…most Italians don't eat much more than this for breakfast but also break up the morning with a "merenda" snack around 11 a.m.) which means that by midmorning you'll start feeling hunger pangs and by lunchtime will want to tuck into a three-course meal….which won't help your efforts for food budgeting in Italy.
Save money by carrying water bottles and filling them during the day. The tap water in Italy is drinkable unless it says otherwise, though many Italians are a bit snobby about water and will only drink bottled water. You can easily save €10/day by not ordering bottled water at restaurants, a helpful strategy for food budgeting in Italy. Many restaurants will give you a pitcher of tap water if you ask, and of course you'll want to order a bottle of water sometimes, but if you've always got your water bottles full, then at least you won't arrive at dinner parched.
Opt for sandwiches or pizza by the slice for lunch at a "bar", standing up. If you sit down at a table, your food and beverages cost a lot more. This is a very Italian thing – standing up and eating at the bar, I mean – so you won't be at all out of place.
If there's a restaurant that's a little out of your budget, go for lunch instead of dinner. Often lunch menus at fine-dining establishments feature lighter fare than dinner menus and you can also get away with ordering much less food (and little or no wine), whereas dinner is generally a longer, more wine-centric, meal.
Participate in the "apericena", one of Italy's great secrets. This Italian version of Happy Hour (a blend of "aperitivo" drinks and "cena" dinner) goes from about 6 to 8 pm or so, and essentially you can buy one drink, even non-alcoholic, and you get access to an incredible buffet of food, including pasta, salad, etc. There is no need to go for dinner if you find a good apericena place, so ask at your hotel. There is a strong aperitivo culture in a number of Italian cities and even smaller towns have picked up on the aperitivo trend, so definitely take advantage of it.
Eat at a more informal "trattoria" or "osteria" (wine bar) rather than more formal "ristoranti". At the former, you'll be able to order a simple cheese and charcuterie platter or plate of pasta without much fuss, while at the latter there is an expectation to order at least two courses and wine.
For a sit-down meal, pizzerias are going to be the least expensive option at dinner. Sunday is the day many Italians go out for pizza so if you're going to a pizzeria on a Sunday make sure you have a reservation.
Street food is another good option for less expensive meals on the go. In addition to pizza by the slice, you can find "piadine" (a tortilla-like flatbread) with different fillings, fried treats like supplì in Rome and arancine in Sicily, porchetta roast pork sandwiches in central Italy, and more.
Smaller, neighborhood grocery stores will make sandwiches to go at the deli counter. Ask for a "panino" and then choose the bread, cold cuts, cheese, and other fillings. They will weigh each component as they put together the sandwich and you will be charged the sum of the parts. Pick up some drinks and a piece of fruit, and you have lunch for just a few euros so you can splurge on dinner. Just be careful where you stop to enjoy your sandwich; many cities in Italy have "no picnic" rules in the main squares.
Client Testimonials
"We had a wonderful trip! We did so many amazing things and experienced many wonderful places yet never felt like..."
"We thank you so much for all you gave us, guided us to, arranged for, and detailed for us. Not..."
"We are in love with Venice and the Dolomites. The ski adventure was amazing and beyond anything we could have..."
"Absolutely everything that you planned went off without a hitch. Every tour, every restaurant, every train and activity came through..."
"Thank you again from all three of us for your help in planning such a delightful trip. I know that..."
"Madeline carefully planned a fabulous, personalized 19 day itinerary (Lake Garda, Dolomites, N/S Tuscany, Rome) that enabled us to be..."
Read More Client Testimonials
Italy Advice & Tips In Your Inbox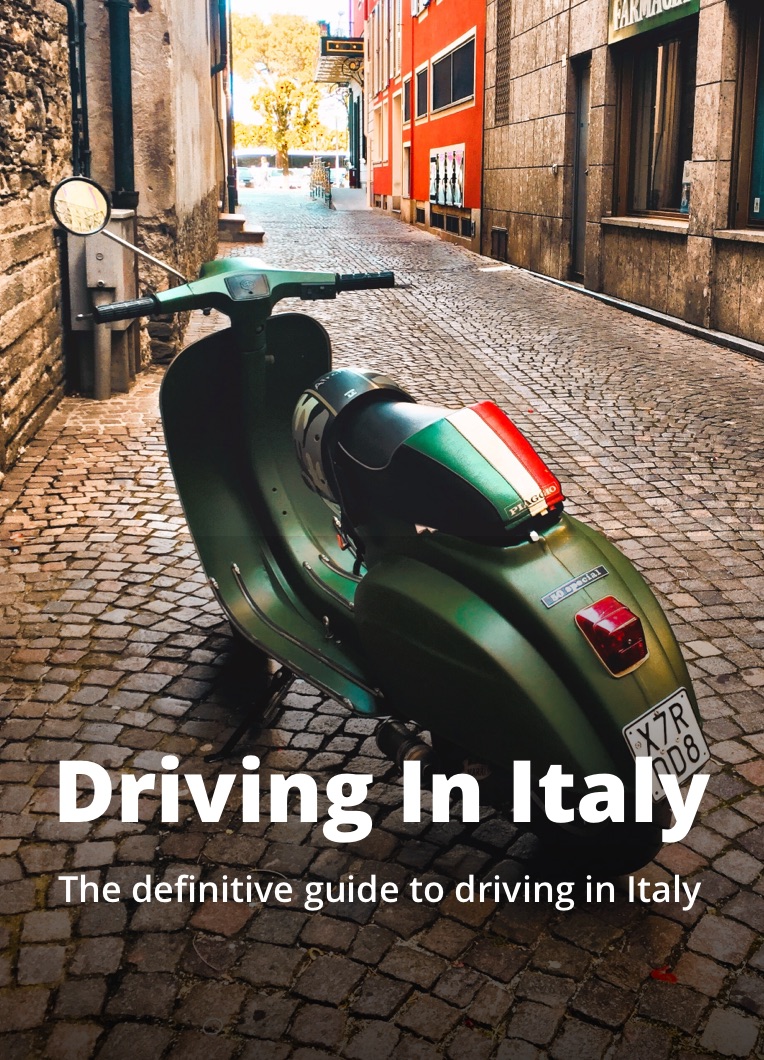 Italy Advice & Tips In Your Inbox
Join our mailing list to get the free Driving In Italy eBook
Going Somewhere Other Than Italy?
Check out the Travel Expert Network where you'll find Certified Travel Experts™ like us ready to plan custom bucket trips for you all over the world!

Visit the Travel Expert Network →
Free Driving In Italy eBook