Milan hidden gems: 15 recommendations
When I lived in Milan, I could always count on my friend Maria to know where the local hotspots were. Maria has now lived in Milan for 15 years, and is always knows the best places to hang out, eat, drink, and shop.  So, Maria's advice:
Milan hidden gems
Hidden Gem #1: Gelato
At Chocolat, in the center of the city near the Cadorna train station, expect a queue outside by 10 pm most evenings between May and October. With a great atmosphere and delicious gelato of all flavors, Chocolat speciality is – what else – every imaginable flavor of chocolate gelato.
Hidden Gem #2: Bulgari Hotel's Garden
Have a drink in the lush garden of the luxury 
Bulgari Hotel
, down a private street in the center of the shopping district. The garden is open to anyone who wants to sit down for a drink or a bite, and is an oasis of calm in the middle of a bustling city. Maria says they also make the best panini in town. 
Hidden Gem #3: Shoes in Via Solferino
Visit Le Solferine in Via Solferino for an amazing selection and quality of Italian shoes. One of the owners is also a designer.
Hidden Gem #4: Drinks at Sunset on the Navigli
In the navigli or canals district of Milan, grab a stool, order a drink, and sit along the naviglio grande at Luca e Andrea's to enjoy the sunset. Even though the barstools cannot come outside until the end of May according to local laws (even if the weather is gorgeous), it's still worth a visit for aperitivi or dinner. It's a small place, so call ahead or arrive early.
Hidden Gem #5: Boutique Shopping on Corso Vercelli
Corso Vercelli has a lot of local boutiques and great selection, and many more locals than tourists. You'll find clothing for men, women, and children, athletic gear and more.
Hidden Gem #6: Cocktails and shopping in one spot
This hasn't changed in years: Corso Como 10 is a chic and reliably fun place to sip a cocktail or have dinner with friends, or people-watch. If it's a nice night, sit outside in the garden. For the "and more", click on the link above to explore their artsy website.
Hidden Gem #7: Best Pizza
This is kind of a hidden gem right out in the open. You'd think the best pizza would be at some family-owned place with 3 tables but no – Maria says: Go to Rosso Pomodoro. It's a chain, and the pizza is wonderful.
Hidden Gem #8: Pre-dinner small plates with Kids
Hidden Gem #9: Best Cannoli
Maria is originally from Sicily, home of the cannolo. So she was very excited when Palermo's famous Antica Focacceria San Francesco opened up recently inside the Princi bakery at Via Ponte Vetero 10. A true Sicilian bakery, the Antica Focacceria makes – among other things – a fantastic cannolo and a panino con la milza, a sort of beef sandwich. 
The Princi bakery (click here for a list of Princi in Milan) is a hotspot in itself, with amazing focaccia. Princi also prides itself on being open "all the time" (which should not be taken literally, but if you're coming home from the discoteca at 5 am, it's well worth swinging by to check).
Hidden Gem #10: Department Store
The high-end department store La Rinacente is right in Piazza Duomo and if you didn't know better, that's where you might do your department store browsing. But it's expensive and touristy, so head to the Coin store in Piazza Cinque Giornate. It's been renovated and has a huge selection of reasonably priced quality merchandise.
Hidden Gem #11: Authentic Italian Panino
For an authentic and fresh Italian panino, visit one of Milan's six Panino Giusto locations. It's a chain, but just like the pizza, that makes it a hidden gem in plain view.
Hidden Gem #12: Romantic Cocktail
Enjoy a cocktail at Cafè Savona: this romantic locale also has a few TVs on the wall for sports fans. Go for lunch, the aperitivo hour, or a late-evening drink.
More on Milan:
Client Testimonials
"We had a wonderful trip! We did so many amazing things and experienced many wonderful places yet never felt like..."
"We thank you so much for all you gave us, guided us to, arranged for, and detailed for us. Not..."
"We are in love with Venice and the Dolomites. The ski adventure was amazing and beyond anything we could have..."
"Absolutely everything that you planned went off without a hitch. Every tour, every restaurant, every train and activity came through..."
"Thank you again from all three of us for your help in planning such a delightful trip. I know that..."
"Madeline carefully planned a fabulous, personalized 19 day itinerary (Lake Garda, Dolomites, N/S Tuscany, Rome) that enabled us to be..."
Read More Client Testimonials
Italy Advice & Tips In Your Inbox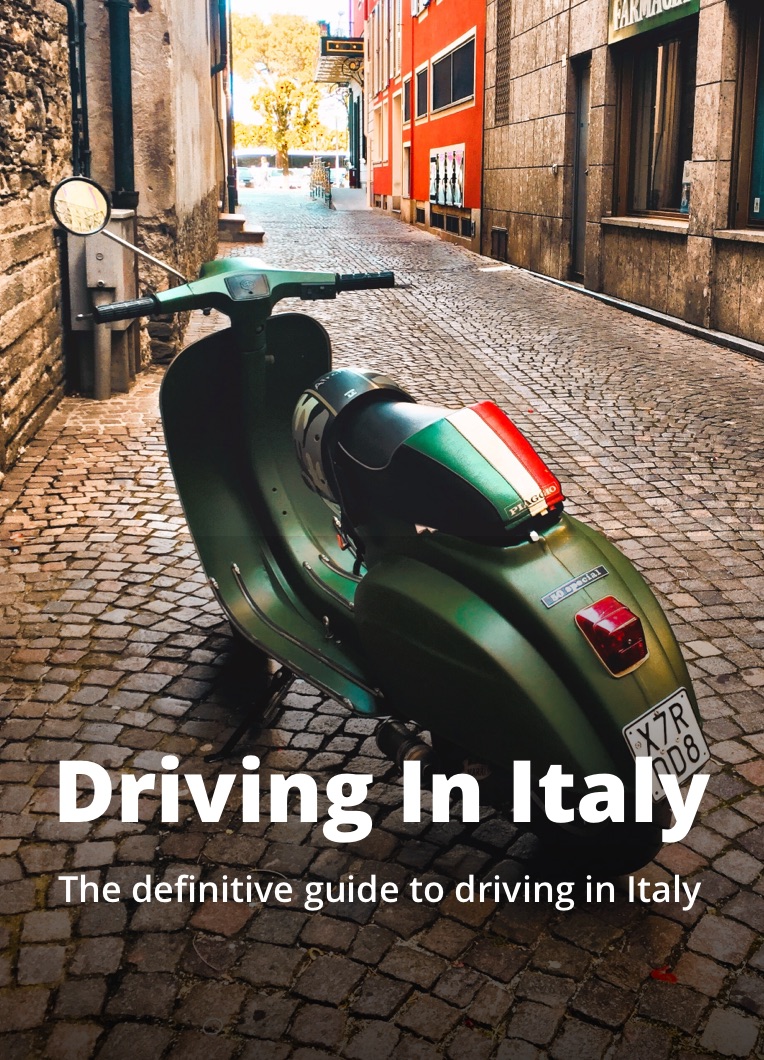 Italy Advice & Tips In Your Inbox
Join our mailing list to get the free Driving In Italy eBook
Going Somewhere Other Than Italy?
Check out the Travel Expert Network where you'll find Certified Travel Experts™ like us ready to plan custom bucket trips for you all over the world!

Visit the Travel Expert Network →
Free Driving In Italy eBook