What to see in Naples, Italy's most Italian city
Visit Naples to see first-hand where the Italian expression "che sceneggiata Napoletana!", or "What a Neapolitan drama!" comes from. Naples is often described as vibrant or colorful, its people expressive and passionate, its street life gritty. It's an ideal off-the-beaten-track destination for the right traveler. We have great recommendations below on what to see in Naples, but enjoy the in between as well, because half of why you'll love Naples will be because of the items on your checklist, and the other half will consist of what you see while you're getting there.
So we recommend you focus not only on what to see in Naples but also on how to see it. More specifically, allow more time in the schedule between activities so that you can people-watch or follow your nose down that narrow winding street. If a native wants to practice their English, make time for them. But: keep your wits about you, and don't make your bag or purse vulnerable to the famous moped purse-snatchers. If you're female, you may not have been whistled at elsewhere in Italy, but expect it here, and try to take it as a compliment.
What to see in Naples
With a 2800 year history and 448 churches, it would take years to explore everything. So we recommend a balanced approach. A little of this, and a little of that: some architecture and history, some art, some shopping, some food, some food and some plain old wandering.
What to see in Naples? Art & architecture
The archaeological museum is a must, especially if Pompeii is on your itinerary. There's also a Secret Museum, a collection of erotic Roman art. Contact the museum or ask at your hotel if you're interested in visiting the Secret Museum, because it's not always open.
The Capodimonte museum, full of masterpieces, also has a gorgeous picnic-worthy park outside with stunning views.
The city subway system has some gorgeous art (photo of Toledo station above)
Take a walk through the Galleria Umberto I. It reminds me of Milan's Galleria Vittorio Emanuele, but these two covered galleries were not actually done by the same architect.
Visit the Church of San Severo to see the incredible veiled Christ sculpture.
Walk around in the gorgeous cloister garden of Santa Chiara (photo below)
Don't miss the Church of Gesù Nuovo with its funky façade
Visit the Royal Palace in Piazza del Plebiscito (closed Wednesdays, 4€ admission)
We highly recommend the tour of underground Naples, Napoli Sotterranea.
What to see in Naples? Its atmospheric streets.
Walk down the pedestrian street Via Toledo, all the way down to Piazza Plebiscito.
From Piazza del Plebiscito, amble down to the water and enjoy the lungo mare or boardwalk.
Explore the narrow winding streets in the Spaccanapoli area (translation "split Napoli"), which cuts through the historic center of the city.
What to see in Naples? Food!
In Piazza del Plebiscito, have a drink at the historic Cafe Gambrinus.
Or try the famous nocciolato coffee at Il Professore.
Eat pizza. Naples is allegedly the birthplace of pizza, so try more than one pizzeria! Or, take a pizza making class.
Try vermicelli with shellfish, and buffalo mozzarella, which will melt in your mouth. If you pass an outdoor market during the day, note the fruits and vegetables that are abundant. Those are the ones in season and the ones to order.
Eat pastries. We recommend a bakery-hop.
What to see in Naples? Its views!
Take the funicular up to Vomero for views, and to visit Castle Saint Elmo
From the center of town, walk up to visit one of the symbols of Naples, the Castel Nuovo, which also houses the Civic Museum.
Visit the seaside Castel dell'Ovo, a manageable walk from Piazza del Plebiscito. Click here to read about the castle's connection to an actual egg.
What to do in Naples? Go shopping!
Head to Via Calabritto for high-end designer names.
For shoe shopping, I love the markets, of which there are many.
Head to Piazza dei Martiri, and then go up the tiny Vicoletto della Cavallerizza for a great selection of shoe shops.
Or go to Via San Gregorio Armeno and Via San Biagio dei Librai for stores filled with nativity scenes and religious figures.
Check out the amazing Doll Hospital, Ospedale delle Bombole.
To visit a vibrant Italian market, head to Poggioreale on Sunday morning.
Day Trips from Naples
Climb the local volcano, Vesuvius.
Visit the archaeological ruins in Pompeii or Herculaneum.
Head to the Amalfi coast and visit Sorrento, Amalfi, Ravello, Vietri or Positano (but you can't do all that in one day).
Visit the Royal Palace in Caserta
What NOT to do in Naples
Do not drive in Naples. Traffic is terrible, parking is impossible, and unless you are comfortable driving somewhere like Calcutta, India, driving in Naples will make you mad.
If you've traveled in northern Italy, do not expect Naples to be the same. Things don't work quite as smoothly, in general. Just allow more leeway and expect to need some patience.
Do not expect Naples to be a pristine city. It's had problems with trash collection in the past. It's gritty and can be dirty in places. Because of that, it's also much less touristy than many other Italian cities.
Client Testimonials
"We had a wonderful trip! We did so many amazing things and experienced many wonderful places yet never felt like..."
"We thank you so much for all you gave us, guided us to, arranged for, and detailed for us. Not..."
"We are in love with Venice and the Dolomites. The ski adventure was amazing and beyond anything we could have..."
"Absolutely everything that you planned went off without a hitch. Every tour, every restaurant, every train and activity came through..."
"Thank you again from all three of us for your help in planning such a delightful trip. I know that..."
"Madeline carefully planned a fabulous, personalized 19 day itinerary (Lake Garda, Dolomites, N/S Tuscany, Rome) that enabled us to be..."
Read More Client Testimonials
Italy Advice & Tips In Your Inbox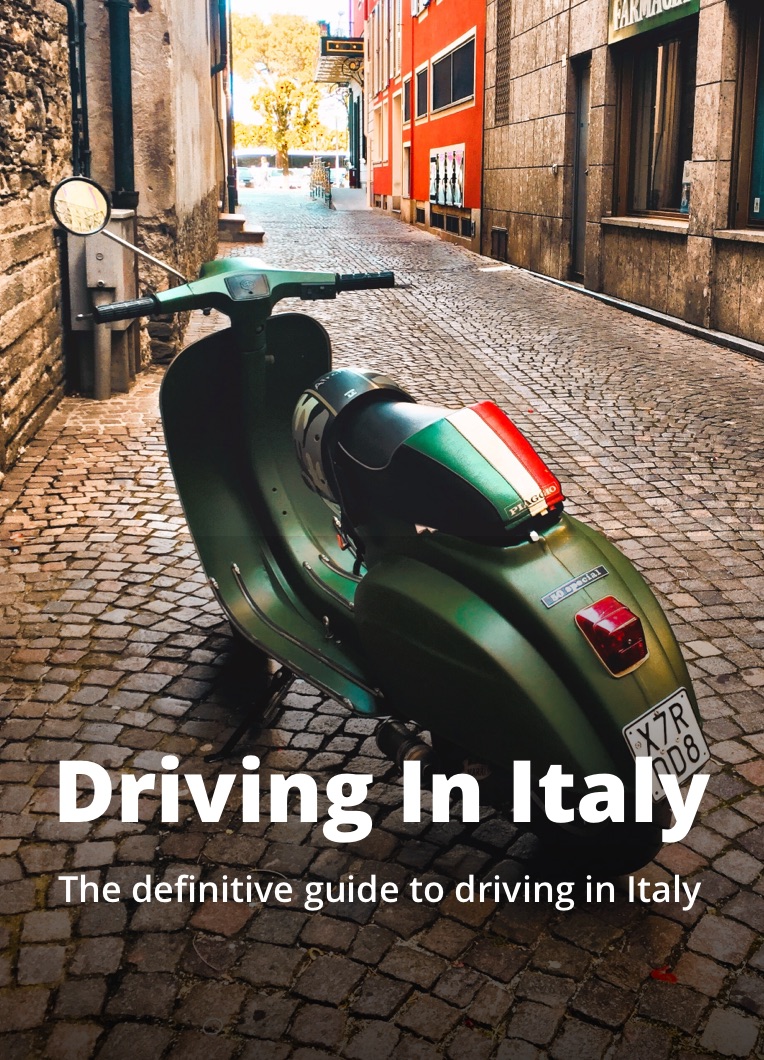 Italy Advice & Tips In Your Inbox
Join our mailing list to get the free Driving In Italy eBook
Going Somewhere Other Than Italy?
Check out the Travel Expert Network where you'll find Certified Travel Experts™ like us ready to plan custom bucket trips for you all over the world!

Visit the Travel Expert Network →
Free Driving In Italy eBook