How to find a perfect hotel in Italy using online reviews
When planning an Italy itinerary for a client traveling with three teenage boys recently, I sent hotel recommendations for Rome: the three hotels I recommended were all available for his dates, all within his budget, and all in excellent locations. We were planning his trip six months in advance and there were lots of fantastic options. He went to a popular hotel review site and read reviews about all the hotels and then came back to me with concerns about each hotel, so I gave him some guidance on how to use hotel review sites, which he found very helpful and suggested I share. So here it is. Below my tips, I've also shared the lists of pros and cons of each hotel – find out which one my client chose!
Check reviews from more than one site. Don't rely on reviews from just one site – you must cross-check reviews across several review sites. Just type the hotel's name into google, and often it will pop up on several different review sites. You should read all of them. The secret here is to cross-check reviews. Even better, cross-check reviews in multiple languages. When I do this exercise for my clients I am able to read reviews in not only English and Italian but also Spanish, German, Swedish and French. The more reviews about a hotel you can read, the more accurate a picture you'll get.
Remember, no hotel is perfect. For every single hotel out there, at some point, somebody will have complained about something: the front desk personnel were chilly; the heat/AC didn't work; they didn't like the breakfast; it was too noisy; the wi-fi was spotty; the room was too dark; the bathroom was too small; the carpets were worn… and the list goes on.  The secret here is to keep in mind what is important to YOU. Maybe you spend very little time in your hotel room therefore a dark room doesn't bother you, but a mediocre breakfast does. Maybe spotty wi-fi is a deal-breaker or maybe it's the AC. Whatever it is, keep your own priorities in mind.
Comments are more valuable than a rating score. The user's rating – 9.6 out of 10 for example – reflects their overall opinion, but you can learn a lot more about whether the hotel will work for YOU by reading the comments. For example, I was recently planning a trip for a family with kids, and in the reviews of one hotel, a honeymooning couple wrote that they didn't like the hotel because there were too many kids in the pool area. Understandable. But perfect for my clients! The secret here is to spend time reading the comments.
Weight some reviews more heavily than others. Look for recent reviews, and lots of them. If I am reading reviews of a hotel that has only 5 reviews on one site, and no reviews on any other site, unless I personally know that it's a fantastic hotel, I will not recommend it to clients. The secret here is to look for hotels with lots of reviews – 50 or more is great – and pay attention to only the recent ones. A lot can change in a year or two, so I usually disregard reviews – both good and bad – if they are older than that. If you find a hotel that has lots of recent reviews, and comments in the reviews are pretty consistent across review sites, you can get a pretty good overall picture of the hotel.
My client's Rome Hotel choice The pros and cons that I listed for each hotel below were only included if the review was recent, if the hotel had many reviews, and if the pro or con was consistent across review sites and across languages. If an issue was listed only once or twice I didn't include it. All these hotels by the way, were rated in the ~4.8 out of 5 range, so are all excellent hotels.
Rome Hotel #1 Cons: Small rooms; wi fi doesn't work well; noise can be an issue; very slow elevators; hallway smells like smoke; some people aren't impressed w the breakfast; breakfast room small; some people think it's overpriced; upgrade to rooms on higher floors is worth it. Pros: Very clean; location amazing; incredible views; friendly staff; great rooftop bar; spacious family room; great breakfast; comfy beds; ice cream next door.
Rome Hotel #2 Cons:  decor lacking; rooms can be hot with no way to change temperature; overpriced; not impressed w breakfast buffet; doesn't live up to reputation; no dedicated concierge; some rooms don't have great views.  Pros: Excellent breakfast; rooftop terrace fab; good restaurant for dinner; higher end rooms are the best; great location; comfortable bed; quiet area; in a fantastic area for restaurants, cafes etc; front desk staff very helpful.
Rome Hotel #3 Cons:  wi-fi not reliable; can be noisy – need to ask for a quiet room; front desk staff can be stuffy; breakfast is fine but nothing special; some rooms are small; some rooms have no view. Pros: rooms very clean; fantastic location; family suite very spacious; fantastic terrace; good air conditioning.
My client chose Hotel #1, though he did spend time thinking about how important wi-fi was. Since he is traveling with 3 kids he decided he wouldn't have much time to be online anyway. What would you have chosen?
Client Testimonials
"We had a wonderful trip! We did so many amazing things and experienced many wonderful places yet never felt like..."
"We thank you so much for all you gave us, guided us to, arranged for, and detailed for us. Not..."
"We are in love with Venice and the Dolomites. The ski adventure was amazing and beyond anything we could have..."
"Absolutely everything that you planned went off without a hitch. Every tour, every restaurant, every train and activity came through..."
"Thank you again from all three of us for your help in planning such a delightful trip. I know that..."
"Madeline carefully planned a fabulous, personalized 19 day itinerary (Lake Garda, Dolomites, N/S Tuscany, Rome) that enabled us to be..."
Read More Client Testimonials
Italy Advice & Tips In Your Inbox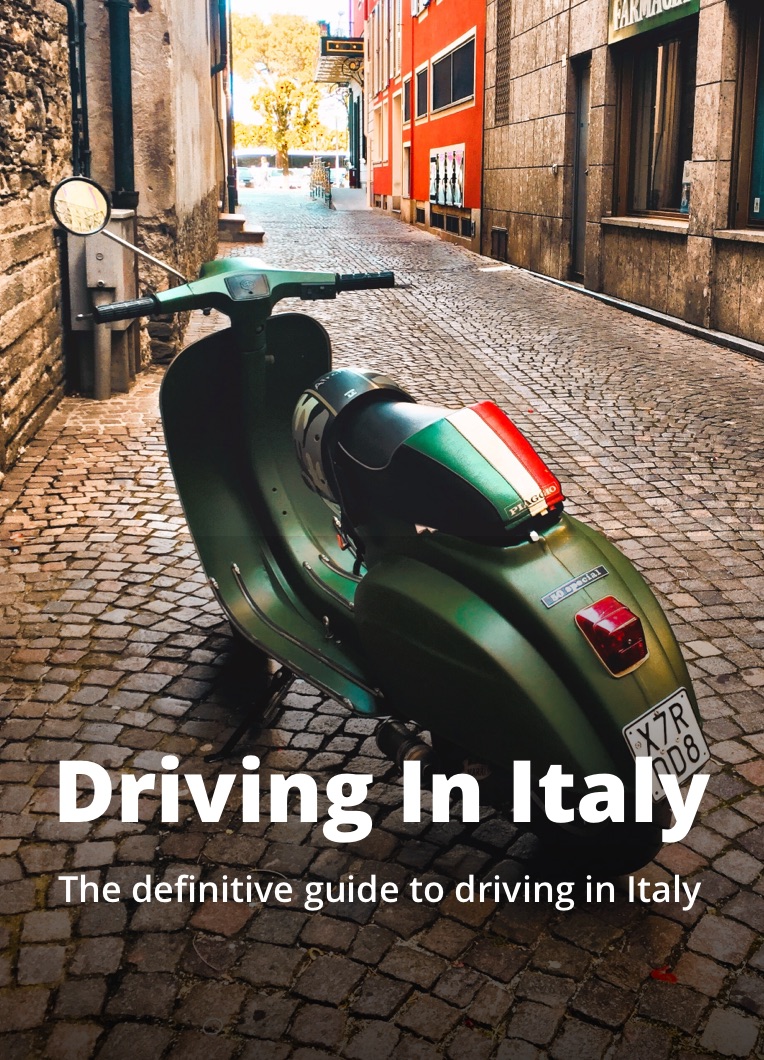 Italy Advice & Tips In Your Inbox
Join our mailing list to get the free Driving In Italy eBook
Going Somewhere Other Than Italy?
Check out the Travel Expert Network where you'll find Certified Travel Experts™ like us ready to plan custom bucket trips for you all over the world!

Visit the Travel Expert Network →
Free Driving In Italy eBook